Clean & Remove Viruses & Contaminants in Your Home
Waterford Indoor Air Quality Products and Services
Just Right Heating & Cooling is certified in indoor air quality and has some of the best products available with today's technology. Contact us for a FREE estimate on any new installation, with up-front pricing on all our services.
Protect Your Family's Health
Whether we realize or not, indoor air is ten times more polluted than outdoor air. Some of the things that affect us are dirt, bacteria, viruses, mold, dog dander, and smoke.
Some people experience illnesses and ailments caused by poor indoor air quality. Some issues people can suffer include increased allergy symptoms, allergic reactions and being more prone to seasonal illnesses.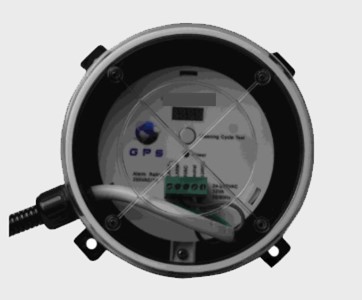 Just Right Heating & Cooling has products from Global Plasma Solutions and RGF Environmental to help us combat the harmful particles that can be in our indoor air. With third-party testing and lots of testimonials, we know these products work.
Global Plasma Solutions (GPS) has introduced the world's first no maintenance, self-cleaning air cleaning system. It is a needlepoint bipolar ionization generator with a capacity range from 0-4,800 CFM or up to 12 tons. The new product is designed for indoor or outdoor duct mounting.
Working along with a home's HVAC system, GPS cutting-edge systems can cause the reduction of certain harmful viruses and bacteria without introducing harmful levels of ozone or measured volatile organic compounds.
It has a wide voltage range input from 24 VAC to 240 VAC and also includes integral alarm status contacts. It comes with an integral display that shows the status of the unit as well as the number of days in operation. The unit includes a 3-year warranty.
Indoor Air Quality Products We Offer
What's the Indoor Air Quality Product Just Right For Your Home
Too much pet dander? Suffer from allergies? Want to reduce airborne viruses and bacteria? Let Just Right help you find the indoor air quality service to best solve your indoor air problems. Call us for a FREE estimate on any installation at (248) 673-0438.