FREE QUOTE ON FURNACE & AC INSTALLATION
Get a Price Estimate on a New Furnace or Cooling System
Just Right Heating & Cooling proudly installs quality heating and cooling equipment for homeowners and businesses across Oakland County.
Have an aging system and are wondering how much getting your furnace and/or air conditioning system replaced will cost? Just ask Just Right! We will be happy to provide you with a free quote on the heating & cooling installation work for your home or business.
You can trust that you will get a fair price from the Waterford Township HVAC professionals. Check out our page on discounts and promotions to see what special deals we are currently offering.
Just Right is here to solve your comfort needs. Contact us for a free quote today! You can send us a message online below or by calling us at (248) 673-0438.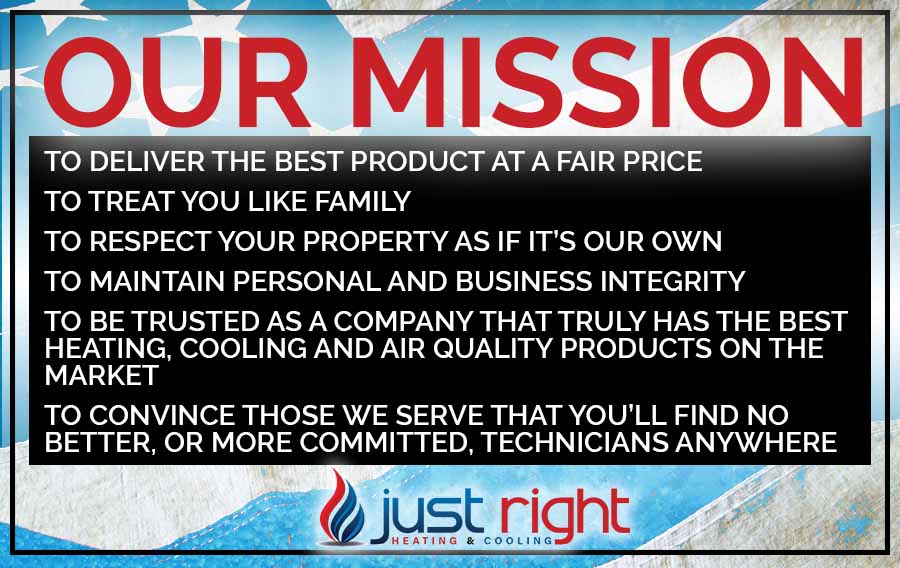 It is our mission to deliver the best HVAC product to you at a fair price. We treat you like family and take every precaution to respect and protect your property while we are doing our work. We strive to be the Waterford Township heating and cooling company that is trusted to proved the best service and products on the market. You won't find better or more committed technicians than those at Just Right Heating & Cooling!
HEATING & COOLING INSTALLATION SERVICES IN WATERFORD TOWNSHIP
Just Right Heating & Cooling is available for professional installation of quality HVAC products. We even provide after-hours service by appointment for your convenience.
Just Right Heating & Cooling Inc.
6650 Highland Rd., Ste 223
Waterford, MI 48327
Just Right Heating & Cooling provides a full range of HVAC services to residents across Oakland County and surrounding communities. From heating installation to a new air conditioning system, we are the area's locally owned company you can call on for your heating and cooling needs.
Plus we provide additional services that can dramatically improve the comfort in your home. Have allergies or respiratory issues? Ask us about the variety of indoor air quality services that we provide. Have issues with dry air in your home? Call us about getting a whole home humidifier installed.