Convenient Heating and Cooling System Alternative
Ductless Mini Split System to Heat & Cool Your Home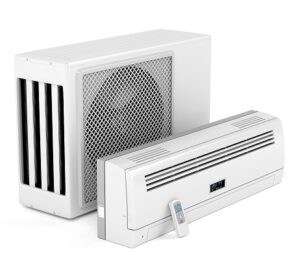 Is there a space in your house that never gets warm enough or cool enough? Do you have a room lacking sufficient temperature control but you are not sure it is feasible to get a traditional HVAC system installed?
Whether you're dealing with living spaces with poor temperature control, a home remodel, or new addition, Just Right Heating & Cooling has a solution to your comfort needs.
Ductless mini split systems are modern HVAC technology that provides precise and focused heating and cooling to individual living spaces. These great systems allow you to make a room the exact temperature you desire without affecting other areas of your home. It is a heating and cooling solution that is more customizable, more flexible, more energy-efficient, and easier to install than traditional HVAC systems.
Selecting The Heating & Cooling System You Need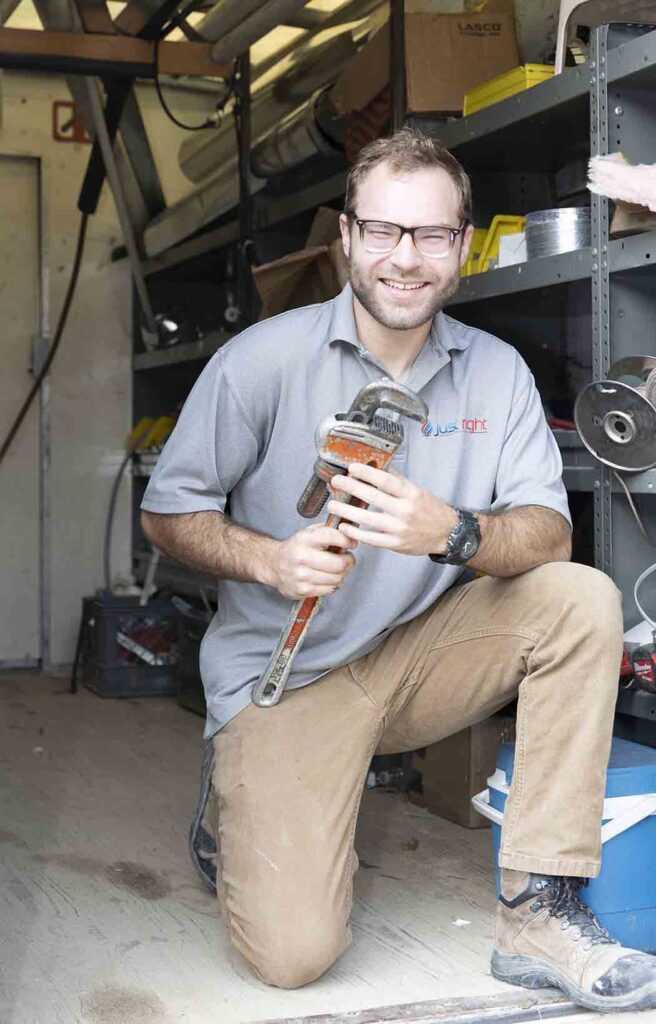 Just Right Heating & Cooling is the place to come for ductless mini split service in the Waterford Township area, including surrounding towns in Oakland County.  Our expert staff of HVAC technicians can help you understand how these systems work and if they're the right fit for your home.
What areas are ideal for a ductless mini split system?
Think about how you use the rooms in your home. If you're cooking in the kitchen, you may need it to be cooler than your living room. A ductless mini split system gives your entire family the flexibility for comfort, whatever their preference may be.
Situations that can be Ideal for a Ductless Mini Split System:
ROOM ADDITIONS – when renovating to add new spaces in your home, extending your existing HVAC system may not be feasible due to cost, capacity, or necessary ductwork
ROOM CONVERSIONS – Did you turn your attic into a new master suite? A porch into a home office? Revising the use of interior space may require new heating & cooling demands your existing system wasn't designed to handle
HOMES WITHOUT DUCTWORK – Get the comfort of temperature control without costly and intrusive ductwork installation
HOT SPOTS & COLD SPOTS – rooms that can never seem to get warm or cool enough without making the rest of the house uncomfortable
NEW CONSTRUCTION – a new option for providing heating & cooling without the need for ductwork installation
COMMERCIAL & OFFICE SPACES – Provide comfortable heating & cooling to an office attached to a large facility or space that operates with different temperature needs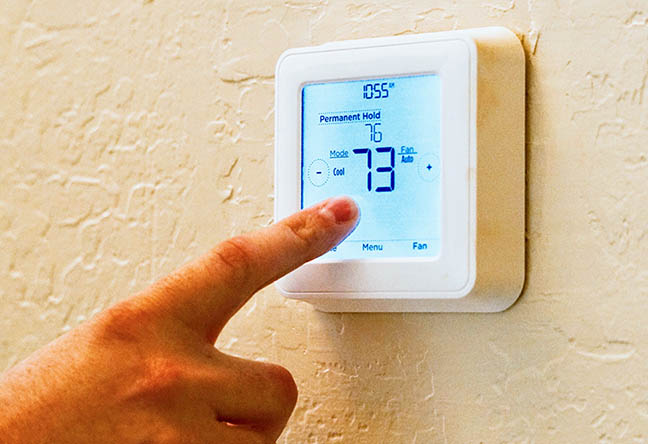 Top 2 Benefits of Ductless Mini Splits
SAVE MONEY– Ductless mini splits run efficiently, and that can save you money on energy costs. They are smaller, require less power, and supply only the air you need to the space you need it. You should expect to see the cost savings on your monthly utility bills.
EASY & QUICK INSTALLATION– Without installing ductwork throughout your home, installation is quicker than a traditional HVAC system. You do not have to deal with the disruption and time required for a larger home system installation.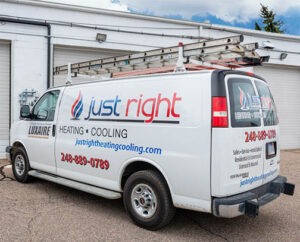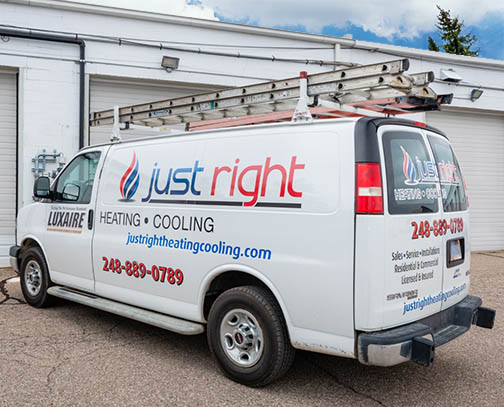 Mini Split System Cost
Finding the right cooling system, whether traditional or ductless, depends on various factors of your home. Contact Just Right for a free estimate! We will determine the heating or cooling solution that is right for your home and give you a free quote on your installation costs.
Call Just Right today at 248-673-0438.
OTHER WATERFORD TOWNSHIP HVAC SERVICES
FURNACE & AIR CONDITIONING INSTALLATION
Just Right Heating & Cooling provides installation for standard air conditioning installation and furnace installation. If you don't know what system your home needs, let us help! Just Right has been installing heating and cooling systems in Michigan for decades and can accurately diagnose the type of system your home or space needs.
HEATING & COOLING SYSTEM REPAIR & MAINTENANCE
Just Right Heating & Cooling provides maintenance service for your heating and cooling systems. When you need to make sure your system is working before the next hot or cold season, call Just Right at (248) 673-0438. A professional technician can come out and service your entire HVAC system – from your outside AC condenser to your indoor unit.