BOILERS INSTALLATION & SERVICE IN WATERFORD
Professional Boiler System Service in Waterford Area
Just Right Heating & Cooling provides complete professional boiler service in the Waterford Township area. Our experienced heating system technicians are trained and experienced in working on any type of boiler, furnace, or heating system. Keeping Michigan homes warm all winter long is our specialty!

Looking to Get a New Boiler Installed?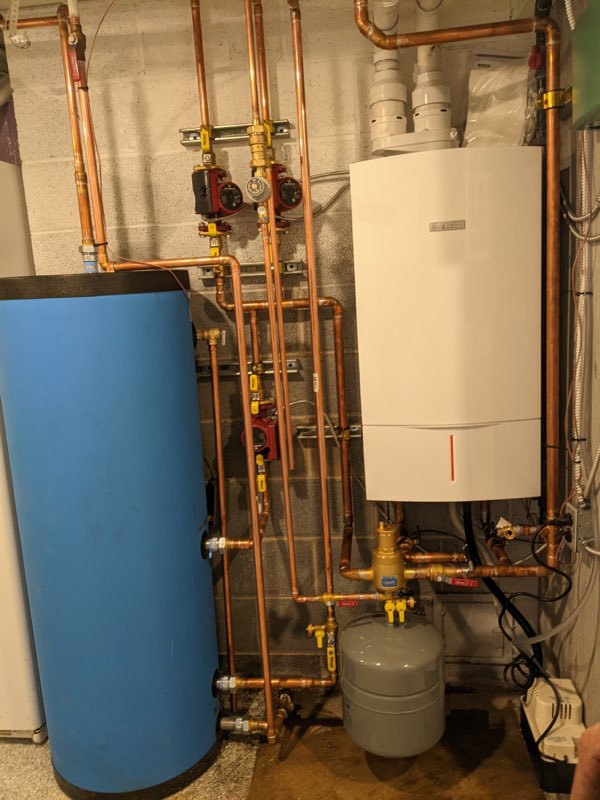 There are a lot of heating options to consider for your home. Boilers, also known as hydronic heating systems, provide a great amount of consistent heat. It can also be used as your hot water heater, providing hot water wherever you need it. Boiler heat does not require ductwork and can often be found in older homes. They function differently than a furnace, so you want to be sure you have an experienced installer handling the work of upgrading your home with the right boiler to best suit your home.
Whether you are looking to get a boiler system installed for the first time or replace an aging or failing one, Just Right Heating & Cooling in Waterford Township will provide you with the options to get exactly the right system to heat your home.
The size of your home is one component in knowing which heating system is right for you. Our boiler installers take in various factors unique to your home in determining the exact system that will heat your home thoroughly and efficiently.
There are a lot of modern system options available that keep down on energy costs. Many boilers are ENERGY STAR certifications in home energy savings. Some of the features of these highly efficient boilers include having an electronic ignition, utilizing new combustion technologies, and having sealed combustion, which improves safety.
Wondering how much a new boiler will cost? Contact us for a free quote on installing a new heating system in your home.
We have used Just Right Heating for both our Heating and AC service. They are fast and very affordable for the services. They are prompt and quick to respond. Their staff is very well knowledgeable and friendly. We have two HVAC units as well as two Furnace units and they are the only ones I will trust to take care of them.

-Brandy Badertscher
Need a Broken Boiler Fixed?
A good boiler can last many decades! However, problems can still happen with these traditionally sturdy heating systems. A professional repair can get your heater back to working well and efficiently.
Just Right Heating & Cooling's repair technicians are trained and experienced in servicing all types of boiler models. You can contact us for the repair work you need by requesting service online or calling us at our Waterford Township office at 248-673-0438.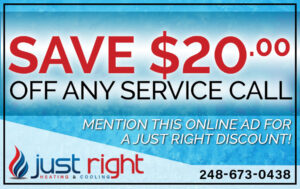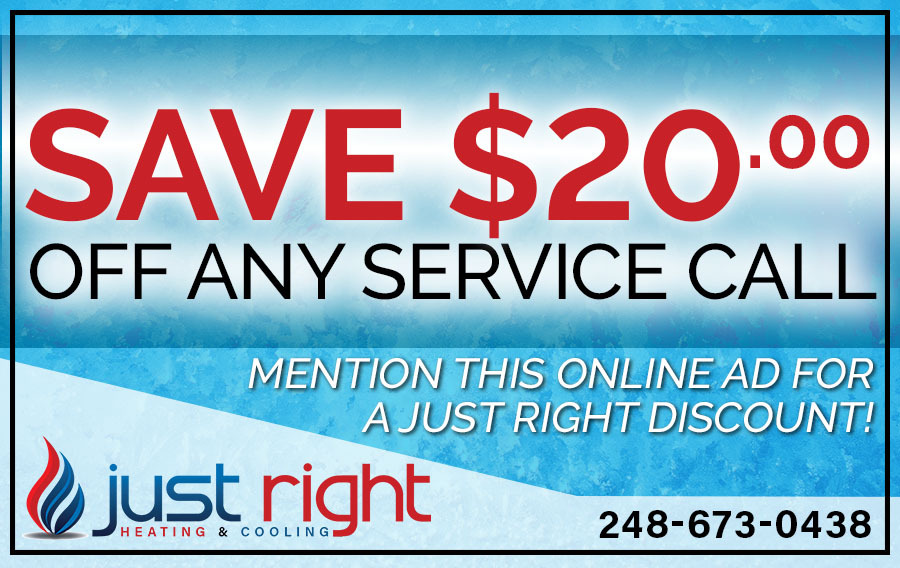 Maintenance Service: Does your System Need a Tune Up?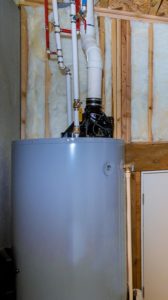 Keeping your boiler working for as long as it was built depends greatly on regular maintenance. Keeping it clean and tuned will keep your boiler working properly and efficiently year after year, even decade after decade!
Have you noticed your energy bill going up? That often means you have a maintenance issue with your boiler or other components of your home's HVAC system. Making sure your boiler is clean, your filter is changed, and parts aren't loose is part of the regular maintenance work essential to keeping your home's heating system running well.
Contact Just Right Heating & Cooling to provide professional maintenance boiler service. We will provide a thorough inspection of your home's entire HVAC system to ensure it is running well and safely heating your home.
A VARIETY OF HEATING SYSTEMS
At Just Right Heating & Cooling, our skilled technicians have been installing new heating systems for homes in and around Waterford Township since 1982. Whether you are looking for a new boiler, a new furnace, or another type of heating system, count on Just Right to find the system that is just right for your home!
Heating your home with a furnace, whether it is an electric or a gas-fired furnace, is a popular heating system choice for residents in Waterford and across Michigan. Just Right Heating & Cooling is proud to be a Luxaire Certified Comfort Expert in the Waterford Township area, providing the highest quality, American-made systems to efficiently heat homes.
Heat Pump systems are a relatively unknown type of HVAC option. Heat pumps provide homeowners and businesses an energy-efficient system for supplying BOTH heating and cooling for your spaces.
Ductless mini-split units are excellent heating and cooling devices for smaller spaces like apartments, offices, or rooms that do not receive adequate heating from the existing HVAC system. As the name suggests, ductless mini splits are systems that do NOT have ductwork installed with them.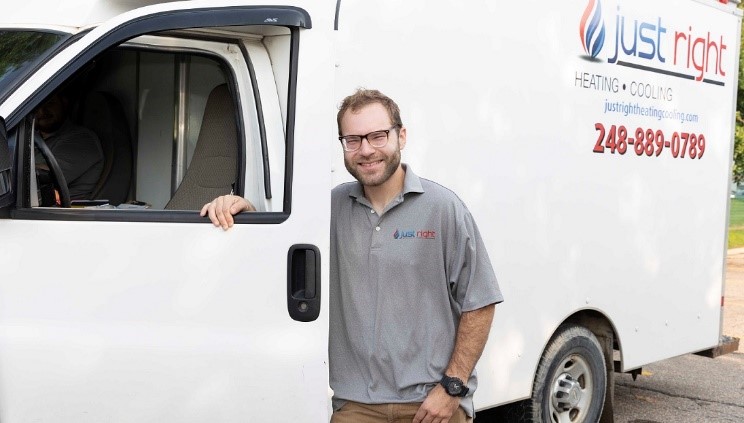 CALL JUST RIGHT FOR BOILER SERVICE TODAY!
Call us at (248) 673-0438 for the boiler service you need. We provide service to Waterford Township and surrounding towns.
You can trust our Just Right team of heating experts to get your home feeling just right in no time!