HEAT PUMP INSTALLATION & REPAIR
Professional Heat Pump System Service in Waterford Area
Heat pumps are a great solution for heating and cooling needs we have in face here in Michigan. That's because these modern systems work to provide both heating and cooling. They are all-in-one devices that provide targeted warmth and cooling to specific areas in your home.
Just Right Heating & Cooling provides expert heat pump service to Waterford Township and towns across Oakland County. We are professional heat pump installers and can work with you to ensure you have the proper system to provide both the heating and cooling your home needs.
What is a Heat Pump?
A heat pump is a machine which moves heat. It draws heat from the outdoor air and circulates it through ducts into your home in the winter. Heat pumps use electricity to provide an energy-efficient alternative to furnaces and air conditioners.
During the summer, the process is reversed. The heat pump works to draw heat from your interior air and releases it outdoors. It also dehumidifies the indoor air as it cools it.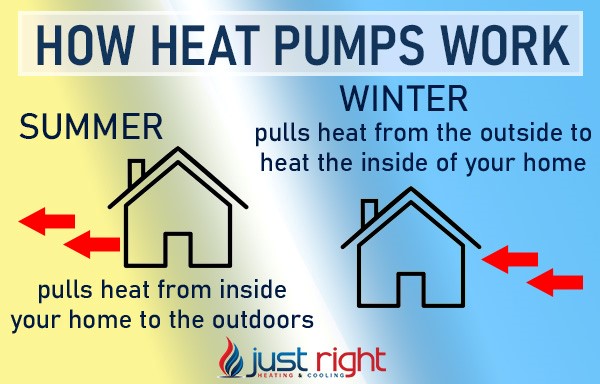 Whether it's the hottest day of the summer, or the coldest day of winter, these devices work day in and day out to provide you and your family with the comfort to make you feel just right!
Contact Just Right Heating & Cooling for a free estimate on getting a heat pump installed in your home. In addition to installation, we provide a full range of heat pump services:
Installation
Replacement
Repair
Maintenance
Geothermal Heat Pump service
Need Heat Pump Repair?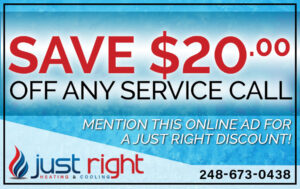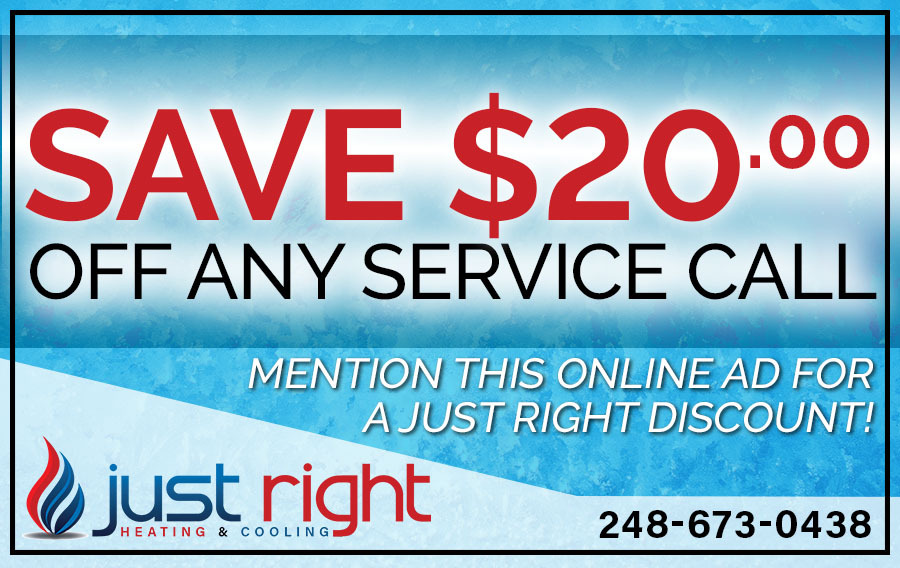 If your heat pump is not working our skilled HVAC repair experts can diagnose and repair any make or model you have. Our team of experienced technicians can provide regular maintenance and servicing to ensure your system is working at its best.
Contact us for the work you need by requesting service online or calling us at 248-673-0438.
HEATING & COOLING OPTIONS
Just Right Heating & Cooling provides installation and service for whatever HVAC system is right for your home. Whether you are looking for a traditional system with a furnace and air conditioner, or other type of system, Just Right can help you find exactly the comfort solution that will work for your home and efficiency needs.
Ductless mini-split units are another excellent solution to providing both the heating and cooling for an apartment, office, or specific areas in your home. Ductless mini split systems do require ductwork to heat and cool a space.
As you can see, heat pumps are a great way to stay comfortable during Michigan's hot and cold months. If your home is in need of an HVAC installation or service for any reason, contact Just Right Heating & Cooling today. If you have any questions about what a heat pump is and how it functions, just ask! We have been servicing homes with energy efficient heating and cooling systems since 1982. Our team of experts will provide prompt service at an affordable price.