JUST RIGHT HEATING & COOLING LOCATION & HOURS
Convenient HVAC Service in Waterford Township, MI
For HVAC Service in Waterford Township & Oakland County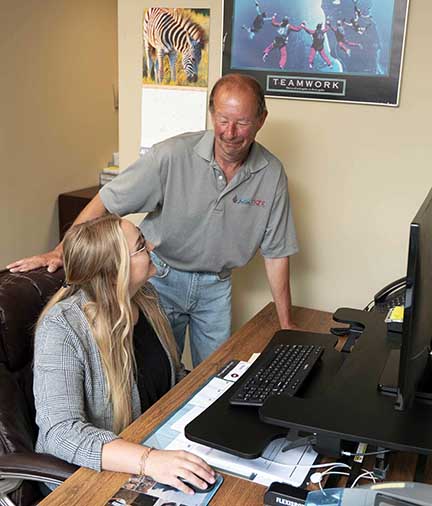 Just Right Heating & Cooling proudly services homeowners and businesses in Waterford Township and across Oakland County. With more than 90 years of combined service, we have been relied upon to provide quality and affordable service and installation of the heating, cooling, and indoor air quality products.
Let us know how we can help you! Contact us for a free estimate on the work you need for your home or space.
Because a space should be not too hot, and not too cold, Just Right is here to solve your comfort needs with professional HVAC service. Contact us today! You can send us a message online or call us directly at (248) 673-0438. Our friendly team will be happy to help!
We are conveniently located in Waterford Township. After beginning Just Right Heating & Cooling inside his own home, owner Roger Findley grew this HVAC company by moving into our current to serve the growing demand for our quality service.
HEATING & COOLING SERVICE HOURS
Just Right Heating & Cooling is open during regular business hours. However, we know that you have a busy life, and fitting in the HVAC service you need can't always happen during business hours. We are available for after-hours service by appointment. Give us a call at (248) 673-0438 or send us a message online to let us know when we can best serve your home's needs at a time that is convenient for you.
Monday through Friday:        8:00 a.m. – 4:30 p.m.
Saturday & Sunday:                Closed
Contact us to make an after-hours appointment
WATERFORD TOWNSHIP HVAC LOCATION
Just Right Heating & Cooling is located in the Airport Commerce Center. Whether coming from Pontiac, Rochester Hills, or Hartland, simply take M-59, and you'll find us just south of the Oakland County International Airport.
Just Right Heating & Cooling Inc.
6650 Highland Rd., Ste 223
Waterford, MI 48327