AIR CONDITIONING MAINTENANCE
Professional Tune-Up & Cleaning for Your Cooling System
You expect your air conditioner to do one thing: cool your home. But how well your AC system does that, and how many years you can expect it to do that well, depends a lot on how well it is maintained.
The maintenance your system needs depends on the system you have. How much work you need to do depends on a few factors, including how old your system is.
PROFESSIONAL AC SERVICE TO WATERFORD TOWNSHIP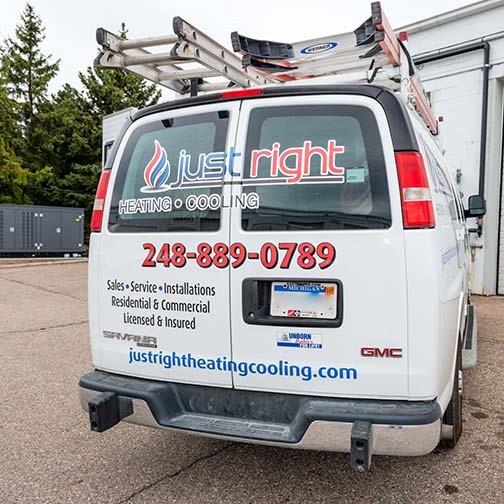 While homeowners can do many maintenance tasks, not everyone feels confident or can handle all the necessary work. Just Right Heating & Cooling provides professional tune-up service to air conditioners and other cooling systems in and around Waterford Township.
We will clean your system, provide tune-ups, and ensure all the components associated with your home's cooling units are in good working order. Our check-up includes your thermostat and electrical components connected to your HVAC system. We check everything.
THOROUGH MAINTENANCE SAVES MONEY
When we can uncover something that is too dirty or damaged, we can clean or handle the minor repair quickly and at a relatively low cost. Finding and correcting these little steps that our tune-up service includes as they come up is a significant benefit. Not fixing these issues when they are small often leaves homeowners with significant problems that are much more costly to fix.
BASIC HOMEOWNER AC TASKS
The number one thing every homeowner needs to do on a regular schedule is to clean the air filter. While many people associate the work of their air filter to be for your furnace working to heat your home, your filter is also essential to the cooling of your HVAC system.
Having a dirty filter could cause dust, debris, and contaminants to float through your home. But beyond that, a dirty filter could even cause serious problems for your AC. It could damage your air conditioner or even cause it to stop working altogether.
WHEN SHOULD I DO AC MAINTENANCE?
Other than changing your air filter on a regular schedule, no more than every three months, the primary AC maintenance should be done in early spring. Before the first hot days of summer, you will want to handle your air conditioning system's necessary cleaning and tune-ups. This clean-up includes making sure there isn't dirt or debris on your outdoor AC condenser unit.
This spring check also needs to include a test run of your system. Turn your system on to cool and set the temperature several degrees below ambient temperature. Wait long enough to have your HVAC system begin to cool your home, and be sure cold air is coming out. If you find any problems, contact us or call us at (248) 673-0438.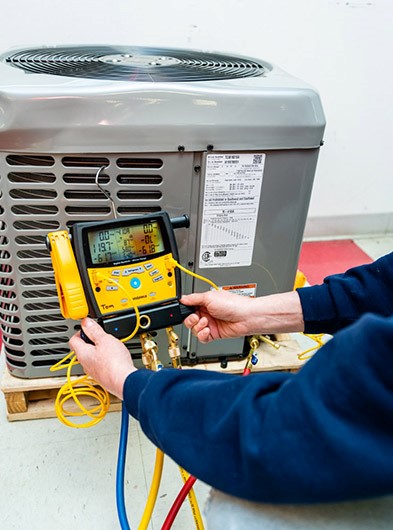 LET JUST RIGHT HANDLE YOUR HVAC MAINTENANCE!
Having Just Right tune up your cooling system in the spring means your home is prepared for summer. Not only that, you can expect quick service. Finding out your system isn't working during the first hot days of summer may mean you're in line behind a LOT of Michigan residents who have also suddenly found out about their cooling misfortune. Be proactive in getting ready for summer and check your AC in the spring!
Let Michigan's cooling experts make sure your system is working correctly and efficiently. Don't wait until you need your AC to find out it's broken. Call Just Right today at (248) 673-0438 , and we will send one of our friendly and experienced technicians to clean, tune-up, and thoroughly look over all components of your home's cooling system.