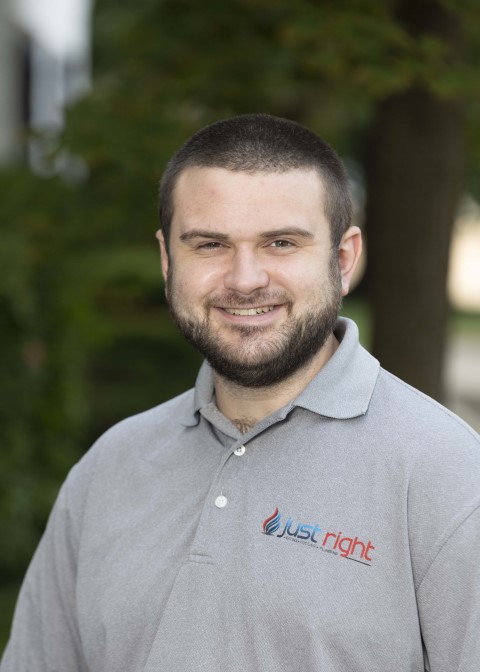 Alex Caldwell is one of our skilled and experienced HVAC installers you can count on to put a new, highly efficient system in your home.
Alex was born in Pontiac, MI and joined the Just Right Heating & Cooling team back in October 2018.
He loves his science fiction. Alex a big fan of Star Wars, Star Trek, Marvel and Lord of the Rings.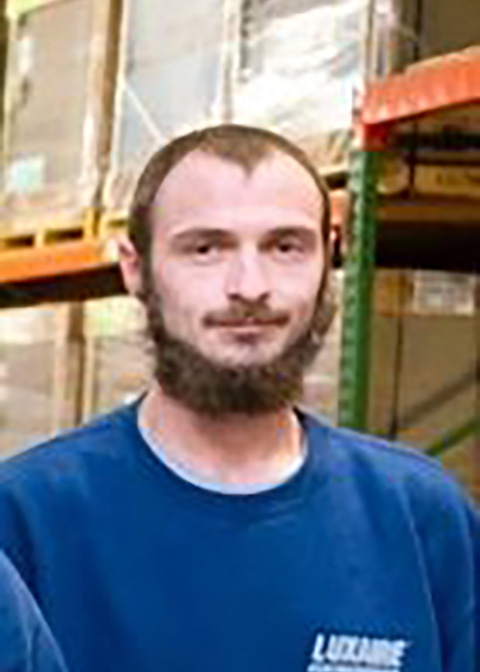 Adam Caldwell is a familiar face with Just Right Heating & Cooling. He has been with the company here in Waterford since 2010!
He doesn't just have the experience to get the job done Just Right every time, he his highly qualified. Adam earned his Universal EPA certification. This means he is certified in multiple levels of technician work to expertly handle systems that require refrigerant such as your home air conditioning system.
He is married to his wife Sara. Together they have 3 children – Grace, Matthew, and Miles.  When he's not busy at work, he enjoys spending his time gaming or out seeking a bit of adventure on his ATV.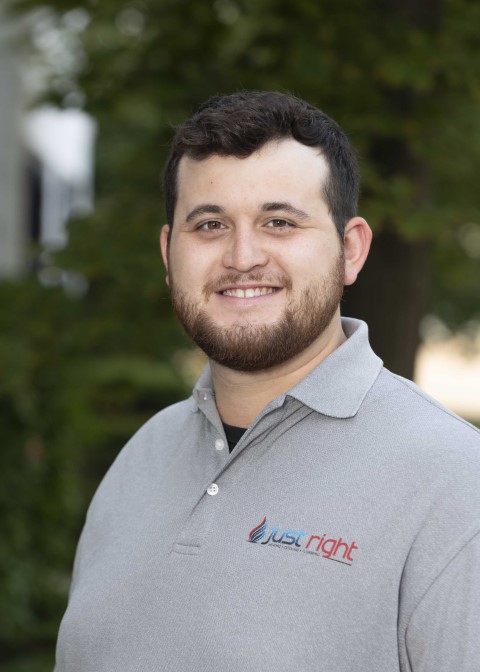 Tony (Anthony) Ray Navarro Jr. is one of our very skilled HVAC installers. If you need a new furnace or air conditioner installed in your home, you can count on Tony to know exactly howe to put in a quality, efficient system that will keep your home comfortable for many years to come!
While somewhat new to the Just Right family, Tony joined us in 2020 with several years of experience in the heating and cooling industry.
He was born right here in Waterford Township. On his off time, Tony enjoys fishing or spending time relaxing with his family.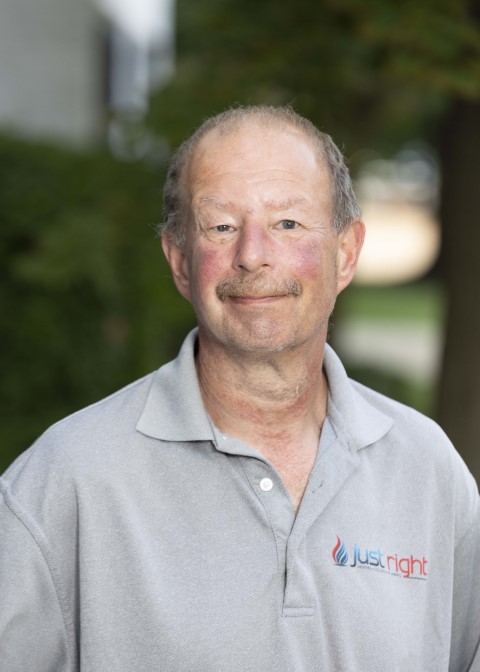 Tom Prosak is the Service Manager at Just Right Heating & Cooling. He has been with our company since 2009.
He was born in Pontiac and attended Northwest Tech. He has his EPA certification and is highly skilled and qualified at handling residential comfort systems.
While not busy here at our HVAC shop in Waterford Township, you can find Tom still being very active. He likes to spend his time riding bikes as well as (so he claims) doing yard work.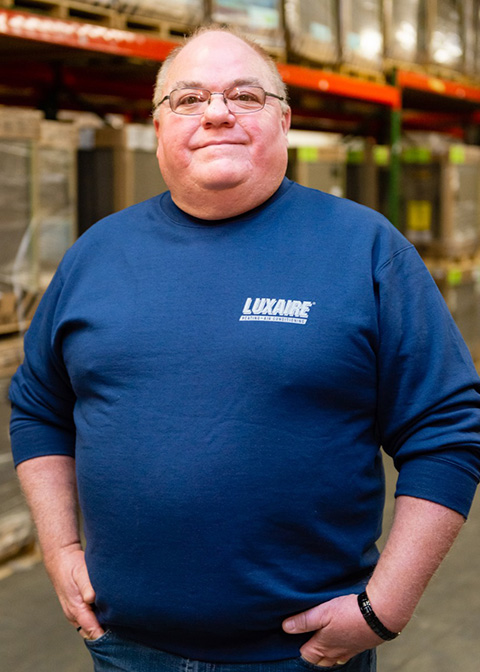 Roger Findley is the owner of Just Right Heating & Cooling. With 33 years of heating and air experience under his belt, he opened up our HVAC shop here in Waterford Township back in 2004. That's a lot of years working on furnaces and AC. You aren't going to find a repair problem that can stump Roger!
Roger has an impressive 47-year marriage with his lovely wife Deborah, and they have raised two children. He has numerous certifications in the work of repairing and installing HVAC systems including an Associates Degree in Climate Control and is certified in Indoor Air Quality services.
When he's not busy making sure we help keep residents across Waterford Township comfortable all year long, you can find Roger being busy in a variety of other ways. His favorite activities are fishing, bowling, traveling, and helping people.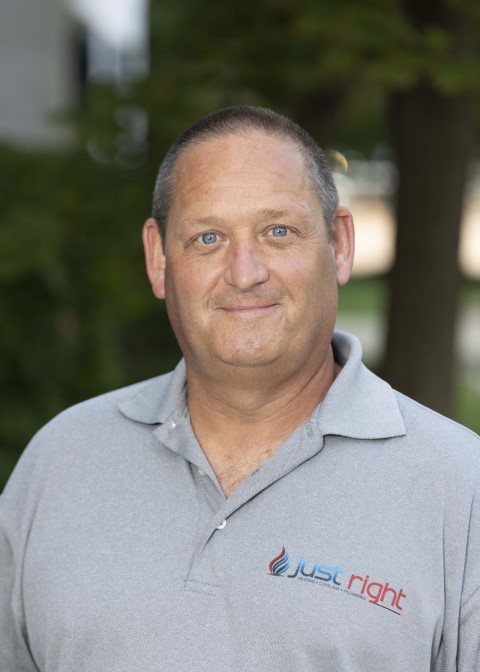 James Mastick is co-owner of Just Right Heating & Cooling. He has a long history of working in the HVAC industry, having worked on his first heating job back in 1980!
He has numerous certifications in the work of repairing and installing HVAC systems.
James originally hails from Pontiac. Him and his wife Robin have two daughters, Emily and Angela. When not busy at work or with his family, he really enjoys spending his time fishing.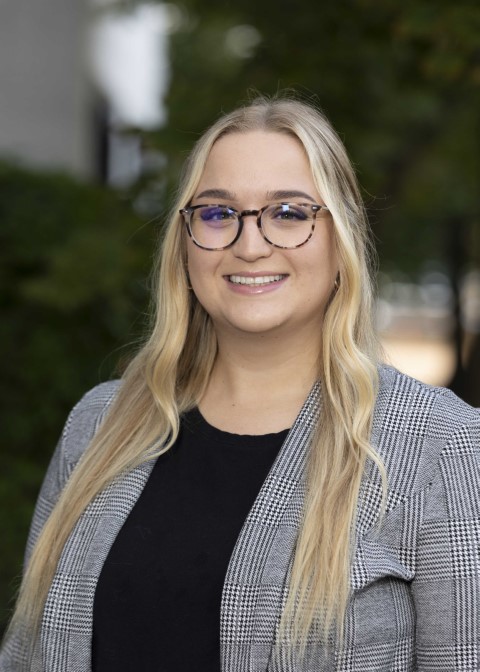 Angela Mastick is the friendly voice you first hear when you call into Just Right Heating & Cooling for service. As our receptionist, Angela makes sure to work with you in determining what you need and quickly coordinating with our team of HVAC technicians to quickly get you serviced.
Born in Troy, Michigan, Angela is kept busy raising her young son and spending time with family.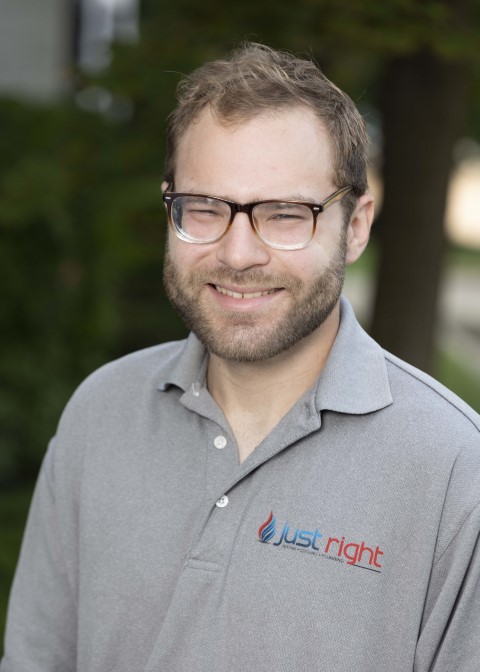 AJ (Andrew James) Austrins is one of the friendly HVAC technicians from Just Right who can quickly get your home serviced with the heating or cooling work you need.
Born in Pontiac, AJ joined the company here in Waterford Township in 2020. He enjoys playing disc golf, playing guitar and spending time in the great outdoors.