Furnace Fix on Cedar Island Lake Home
Just Right Heating & Cooling White Lake HVAC Service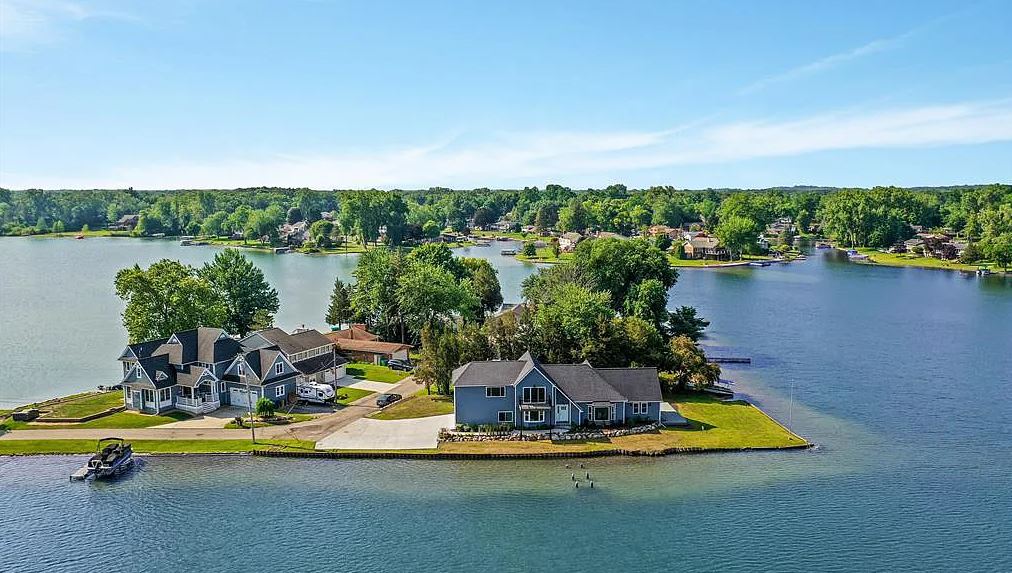 There is nothing better than living on one of the gorgeous lakes in White Lake. Unless, of course, it's the middle of winter and you don't have a working furnace. That's exactly the dilemma one resident named Elizabeth ran into last winter.
Having lived in her home along Cedar Island Lake for about 50 years, Elizabeth has had decades of enjoying this beautiful lake with her family. For the majority of her time living in her beautiful lakeside home, she has relied upon Just Right Heating & Cooling for her home's comfort needs. We've been happy to provide her with regular maintenance and service over the years. It's always a treat for any of our technicians to take a trip to this beautiful part of White Lake.
However, it's never a treat to find out one of our customers is suddenly left in the cold. We were alerted to a problem Elizabeth faced and it was one that needed an urgent response.

Back From Vacation: An Unwelcome Surprise
Elizabeth's unfortunate heating disaster happened in February, on a week when even the high temperatures in the White Lake area were staying well below freezing. She had been away on vacation and returned to find that her heat had gone out and wasn't coming back on. You can probably imagine the shock she felt coming home to a freezing home!
Once she felt the cold air coming out of her vents, Elizabeth called Just Right Heating & Cooling.
We dispatched a full team of experienced furnace technicians right away to her home. Tom, A.J., Alex, and Tony arrived to work on getting Elizabeth's home safe and warm again as soon as possible. However, the issue Elizabeth was having was due to a very old furnace. The only effective option was to install it with a new, energy-efficient furnace.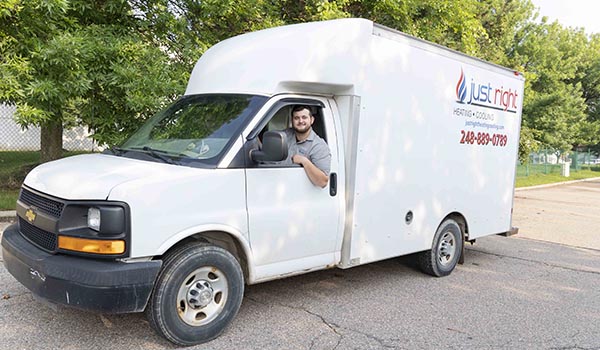 Elizabeth knew her home's comfort system was old and needed to be replaced, but not just her furnace. Her air conditioning was also well past its life expectancy. So, she decided to go ahead and get her complete heating and cooling system replaced.
But since it was the middle of a very cold Michigan winter, we went right to work on getting her home the heat it needed so she could be safe and warm as soon as possible.
New Furnace & AC for Comfort & Efficiency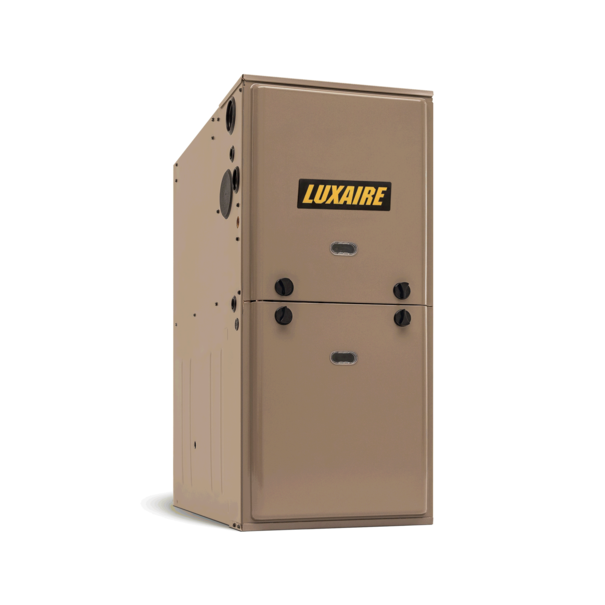 Our Just Right Heating & Cooling team made quick work of removing her old system that had lasted about as long as you can hope for. And then they installed a new Made in America Luxaire furnace to provide her home with the most consistent level of heat she would enjoy that winter and for many winters to come. Her new furnace came with a 10-year warranty, so she had nothing to worry about for a long time.
After we got through the winter, our team returned to finish the job. In the spring, we got to work installing a new Luxaire air conditioner for Elizabeth. Now her home was completely equipped with top-of-the-line comfort units that would work efficiently all year round.
After getting the final touches down on the AC installation, Elizabeth was very happy and relieved to know she had a new and efficient system to keep her home comfortable. Just Right Heating & Cooling is proud to know customers like Elizabeth rely upon us to keep their home comfort systems working. We appreciate being able to provide service not only for her over the past several decades, but also to be the HVAC company many in her family call upon as well!
Professional Furnace & Cooling Service
Whether you live on Cedar Island Lake or anywhere in or around White Lake, call Just Right Heating and Cooling for a quality heating and cooling repair or installation at (248) 673-0438.