Getting the Heat Back On Quickly
Fast Affordable Heating Replacement in Lakewood Village
Just Right Heating & Cooling is proud to provide home comfort service to residents in and around White Lake in communities like Lakewood Village.
The coldest days of winter are the busiest for our technicians. Over a recent winter, we became pretty familiar with the homes in Lakewood Village. Just Right handled many calls to restore heating for homeowners who suddenly found their furnace stopped working. One of the Lakewood Village homes we serviced during this time belonged to Connie.
Connie has been a Just Right Heating & Cooling customer for about 10 years now.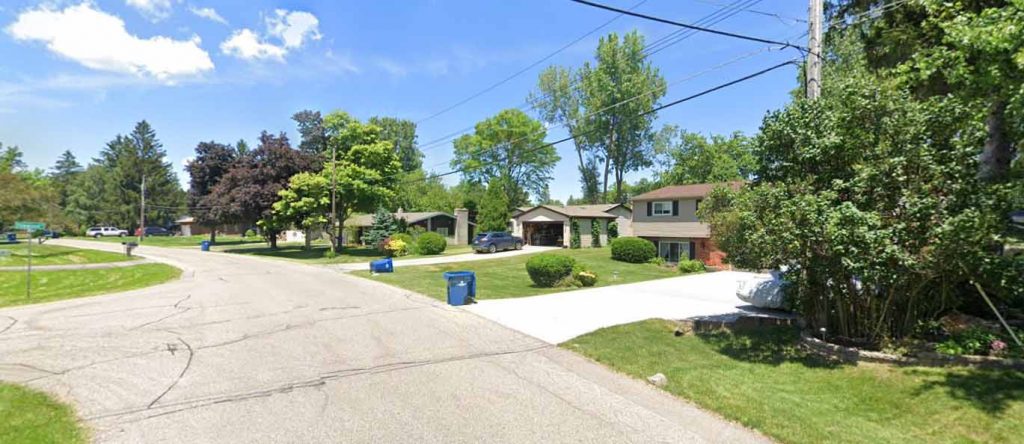 Just Right Regular Maintenance
Connie knows the importance of regular maintenance on her home's HVAC system. And she is smart enough not to have to do the work herself! Connie has our Just Right maintenance service package. We visit her regularly to handle the seasonal checks and tune-ups her furnace and air conditioner need. These maintenance steps are the best way to prevent breakdowns and keep your home's comfort system lasting a very long time.
Many White Lake homeowners may not realize that you can get Just Right maintenance – even if we weren't the HVAC company that installed your system! Connie is a perfect example of this.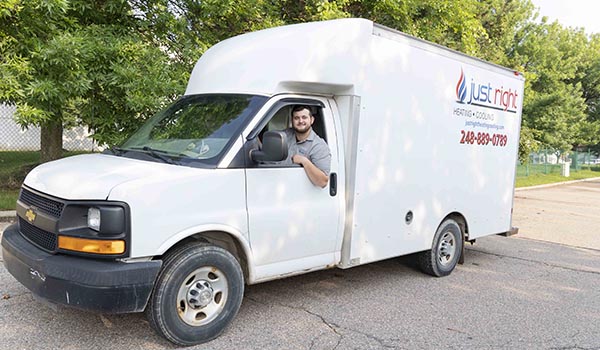 While Just Right did not install her heating and unit, our team is experienced in servicing any type of furnace or air conditioner. We love that people like Connie trust our dedicated team of techs to ensure their home operates at peak comfort all year round.
When Connie called us out recently, she was having quite a problem. Her heating system was not putting out any heat! Her furnace just wasn't coming on anymore.
There are a lot of reasons why a furnace can have this problem. Fortunately, most issues are relatively minor and are quick to fix. However, there can be serious issues, such as a cracked heat exchanger. This potentially dangerous issues requires immediate repair by a heating system technician.
Quick Furnace Repair or Replacement
Our Just Right expert technicians will do whatever they can to fix whatever problem your furnace is having. Sometimes a furnace is too old or broken down to be repaired. That was the situation for Connie.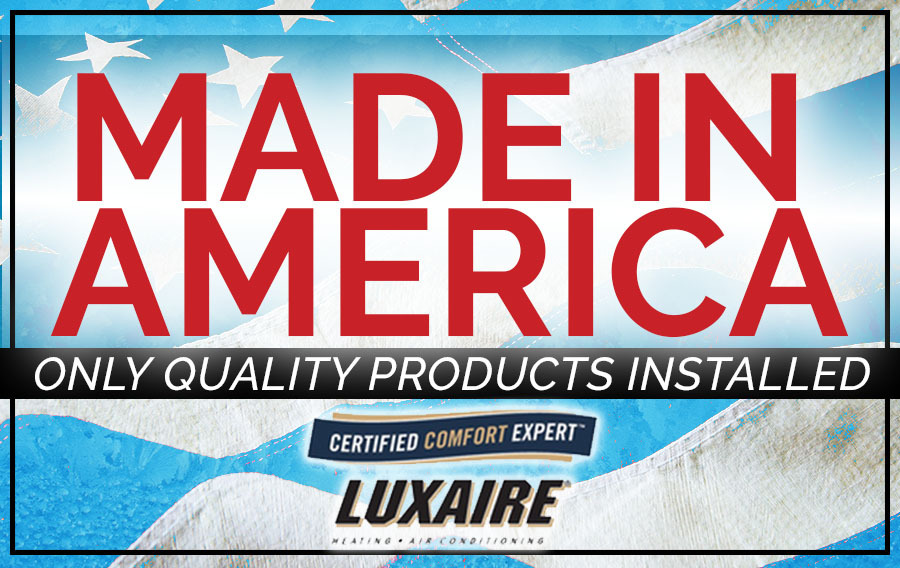 Our team is adept at both repair and installation. We quickly identified a new furnace was needed in order to get the heat back on in Connie's house. We replaced her failing furnace with a new Luxaire heating unit.
Luxaire is not just a great high-quality furnace, it is also made in America! Just Right Heating & Cooling is proud to be the Luxaire Certified Comfort Experts for White Lake, Waterford Township, and surrounding communities.
With the new Luxaire furnace installation, Connie's Lakewood Village home was warm again. We are proud to be relied upon to solve homeowners' heating needs. Just Right Heating & Cooling works hard for our reputation of having friendly staff, quick service, and fair pricing.
Just Right Heating & Cooling is never far from providing a quick fix to homes in Lakewood Village and anywhere else in the White Lake area. Just Right has been servicing homes in our surrounding communities since 1982!
Not sure how much a new efficient heating system costs? Contact us for a FREE QUOTE on a new furnace installation. We also have several affordable payment options available.

Call Just Right Heating and Cooling in Waterford Township for repair or installation at (248) 673-0438.